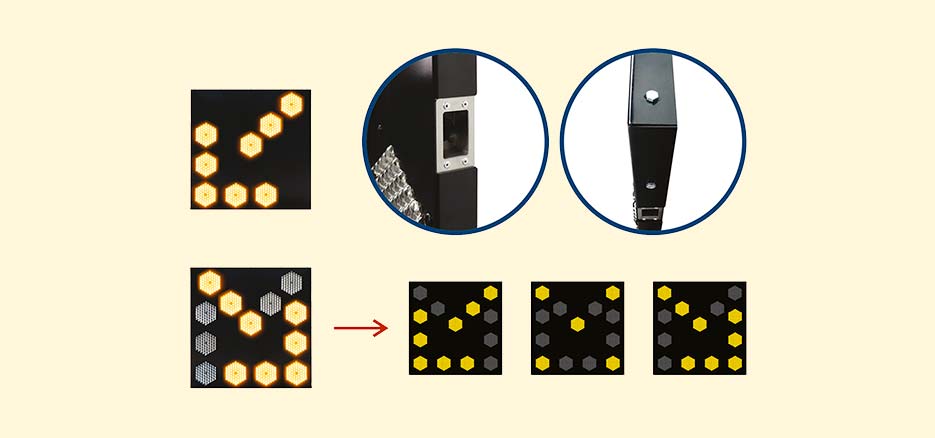 Mobile panel with glowing arrows for construction sites
Light signal consisting of flashing optics recessed in the aluminium structure for a better protection against impacts, with integrated switch. The panel is available in sizes 60x60 cm and 90x90 cm. Upon request, there is also a variant available with selective arrow – right and left – that can activate both arrows when necessary (suitable for operational vehicles).

Mobile light plates with flashing optics Figure II 391/a/b/c
Signage plates in aluminium equipped with LED synchronized flashing optics. Finish with reflective film class 1 and 12V power supply with photovoltaic kit.