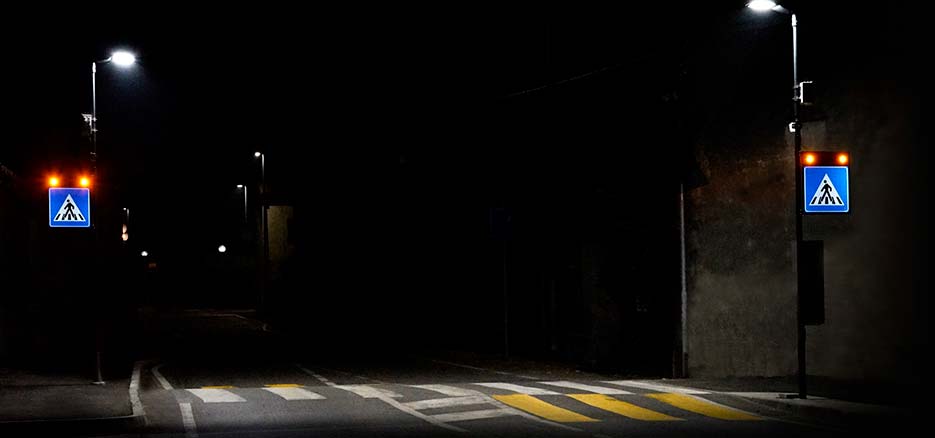 Zebra Lighting System
The Zebra Crossing Road Lighting System consists of:
galvanised steel pole;
asymmetric side pole with right or left optics compliant with UNI TS 11726;
slim signal with single structure for backlit figure 303 and 4 flashing optical signals Ø 100 mm;
optional pedestrian detection and radio transmission system.
signage and related information

No cutting of the road is required for the communication between the two systems comprising the zebra crossing.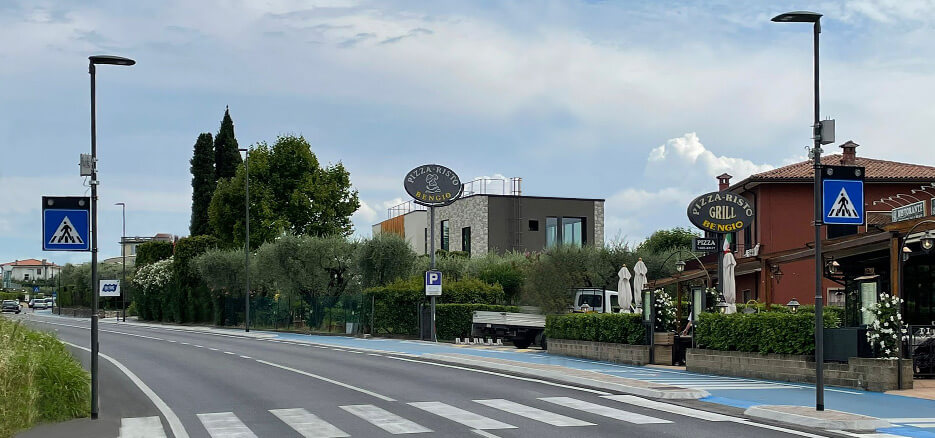 Zebra compliance with UNI/TS 11726
The Zebra Road Lighting system is compliant with standard UNI/TS 11726:2018, which governs lighting engineering design of pedestrian crossing, guaranteeing an adequate vision both for the driver and the pedestrian, so that pedestrians can safely cross the road. The areas concerned with lighting are the zebra crossings and part of the sidewalk. The Zebra crossing is also compliant with standards UNI EN 12899, UNI EN 13201, UNI EN 12352 L8H.