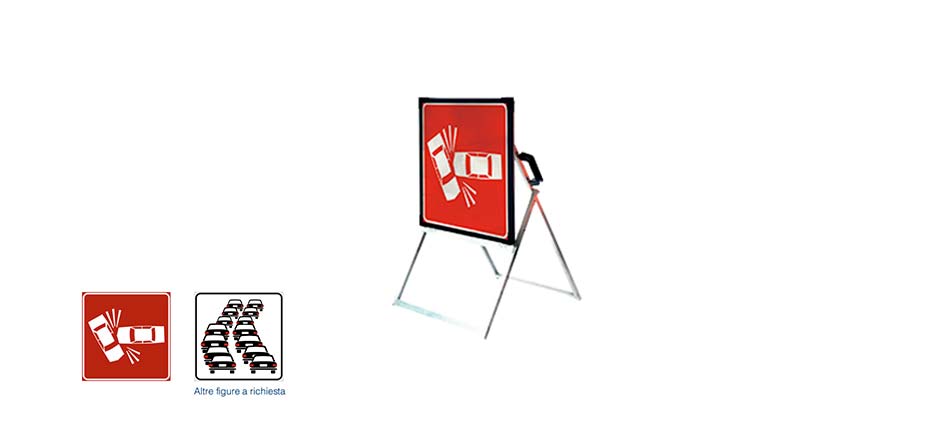 Light signals on stand for construction sites
Light signage with foldable stand equipped with battery hook. 12V power supply. Structure in coated aluminium with reflective film Class 2 translucent applied and LED flashing lights.The light signals are made entirely by Sfhera in its Montichiari (Brescia) plant.
For further information, visit our page dedicated to light signage.