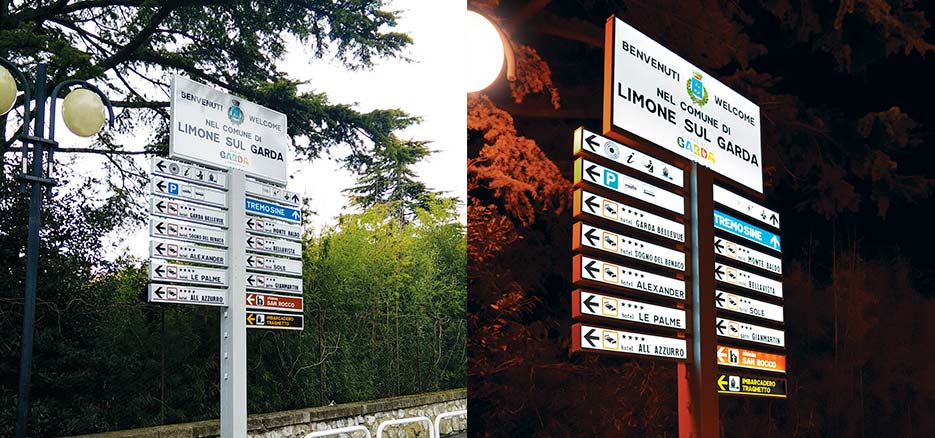 Guidance light signals
Road guidance and tourism signage to inform tourists and citizens on the main historical and tourism landmarks, hotels and main seats of public institutions.
Sfhera's tourism guidance signage is made with aluminium profiles and front in polycarbonate with reflective film class 2 translucent. Devices powered with 230 VAC.