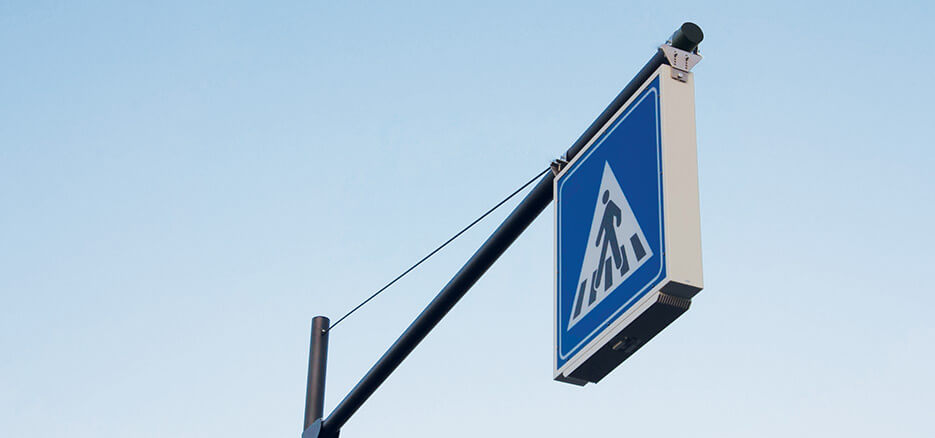 Strallo Illuminated Pedestrian Crossing
Lighting pole for pedestrian crossings. Structure of urban furniture in galvanised and coated steel with tie rod for supporting the outreach.
STRALLO 300: outreach length up to 350 cm
STRALLO 450: outreach length up to 400 cm
The pole is suitable for supporting the 90x90 pedestrian crossing light plate, over the road, also combined with double flashing optics.