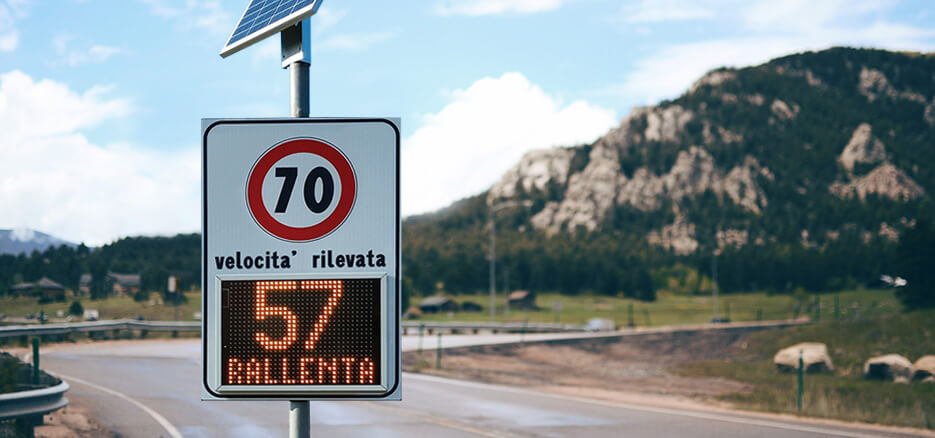 Radar speed sign on GIM2432 Slim plate
The GIM2432 Slim is a variant of the GIM series characterised by the application of the graphic display on a signage plate. As the display of the GIM2432 Slim radar speed sign has a graphic matrix, it can show lines of text and pictograms (images) alternating with data on the detected speed.

The LED display can show characters up to a maximum height of 45 cm up to a speed of 99 km/h, for speeds above that they have a maximum height of 28 cm. The messages shown can be activated upon the detection of five different speed thresholds. The texts have a minimum height of 10 cm on three lines with eight characters each. For statistical purposes, the speed and passages detected by the device can be stored.

Power supply: photovoltaic energy, 230 VAC and public lighting network.